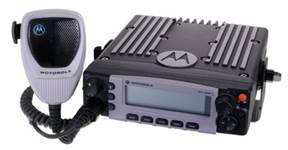 Have you applied for your FREE mobile radios yet?
Announcing a new program for any paid law enforcement or fire agency, interested in joining the Statewide Radio System (SRS), to receive repurposed public safety radios for use on the SRS. These mobile radios are available through a partnership with the OCIO, Motorola, and the Nebraska State Patrol.
The radios provided from the program are Motorola XTL 5000 VHF trunked mobile radios and have been tested and approved for use on the SRS. Supplies are limited, so fill out an application while they last (see below). 
This program has been specifically created to help your city or county public safety agency obtain updated equipment and experience the benefits of participating in the SRS, all for no charge. Free training is also available for your staff. However, the cost of installation and ongoing maintenance/repair will be your responsibility.
Go here for more information. Complete the application from the PROMOS tab and submit it. The application requires that you also submit the non-binding Intent to Participate form (pdf) and send to the OCIO Public Safety Communications team . All decisions are based on the selection committee's review of these forms. Contact us if you have any questions.